Mobile Dashboard: Customers and chats immediately available
Your customers can easily manage app users and website visitors and communicate with them – even when they are not in business. That's why we've customized our popular dashboard so your customers can use it right away on the go. We have focused on two key points: Customer management and messaging. We have optimized our already known dashboard especially for mobile use and as PWA available, it is easier, faster and better for your customers to manage app users and visitors and to communicate with them via chat. The mobile dashboard can be easily accessed via URL and stored on the smartphone as usual. This gives your customers an overview of all their apps and users as well as existing chat history at any time.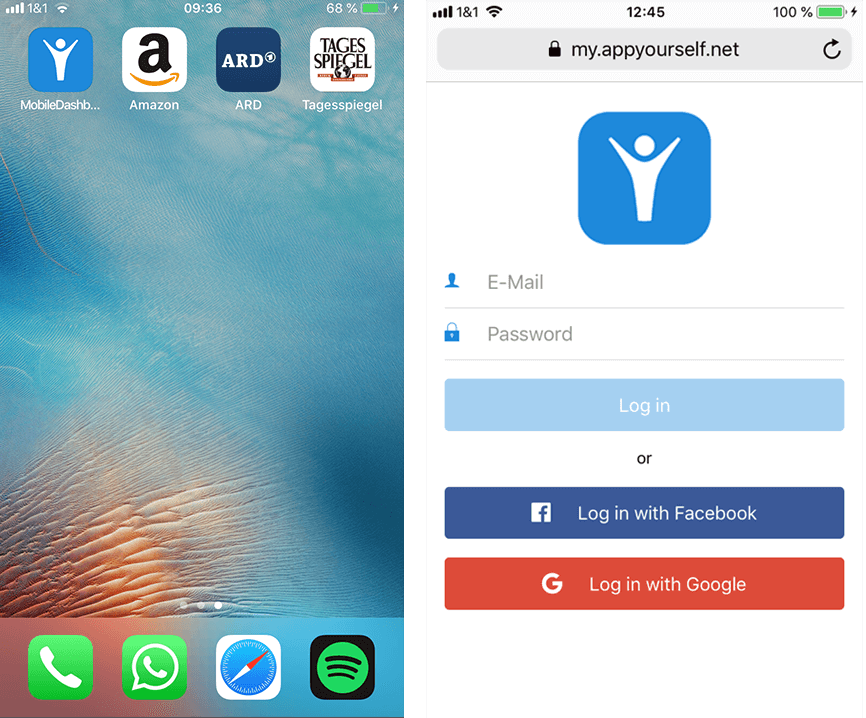 Always up-to-date with the mobile dashboard
A push notification and e-mail keeps your customers up to date when app users and website visitors leave them messages via the app or website. This allows your customers to raise communication to a personal and direct level – whether on the road or at home. For more information about the mobile dashboard, see the Knowledge Base.