Under My account > White Label CMS you can adjust the platform to fit your CI.
Corporate Name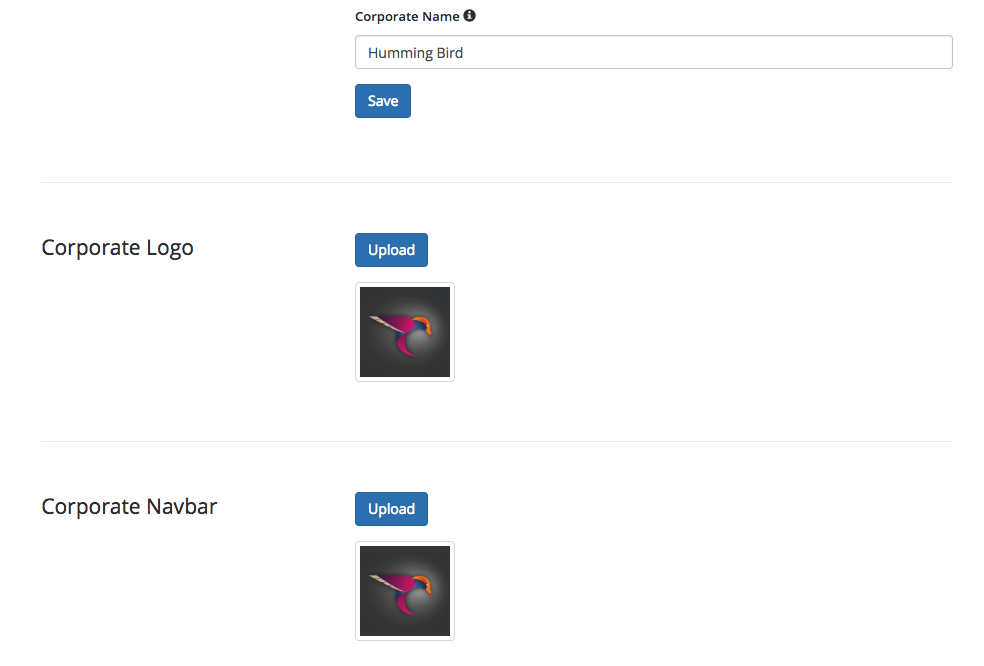 This name appears in the top left corner of the CMS
Corporate Logo
This logo appears as a header on the login page of your platform
Corporate Navbar
This logo appears on the top left next to your corporate name
Custom Colors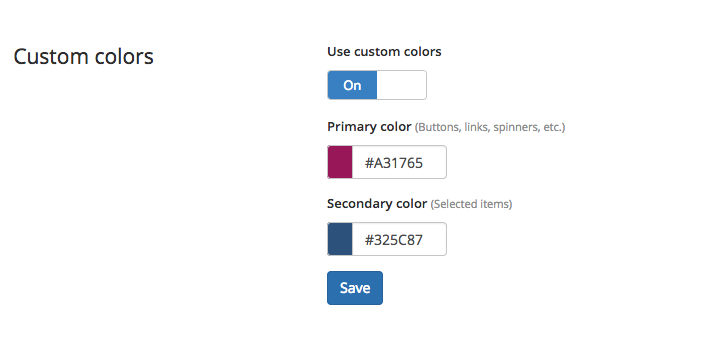 Define the colors of your CMS. Choose the main color of your CI as the primary color. Links and Buttons will be displayed in this color. The secondary color will be shown as a background color and as the color of clicked links and buttons.
Google Tag Manager


With Google Tag Manager you can easily integrate web analytics tools like Google Analytics or search engine advertising tools like Google AdWords into the app. This makes it easier to measure the success of marketing measures and to carry out optimizations more quickly.
Here you can choose your Branding URL, color and Image/Logo. This Branding will be shown as a footer in the user profiles of your apps. The image will be shown centered and the branding Color will be shown as a background color of the footer. To activate branding for an app, go to My apps > All apps > Edit app settings. You can also define Branding in the package configurator under My account > Package configuration.
It's as easy as that, the design of your client platform is ready!
Login Page: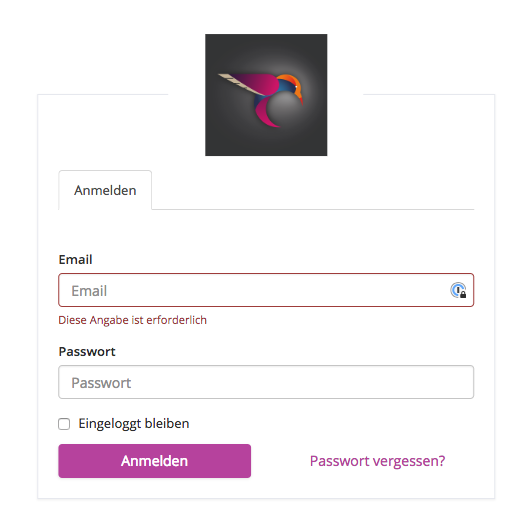 CMS:

App with reseller branding (visualized in the app profile below as a dark pink bar):