Fill the app with life
MODUL SEKTION
This section refers entirely to the content of the app you create for your customer.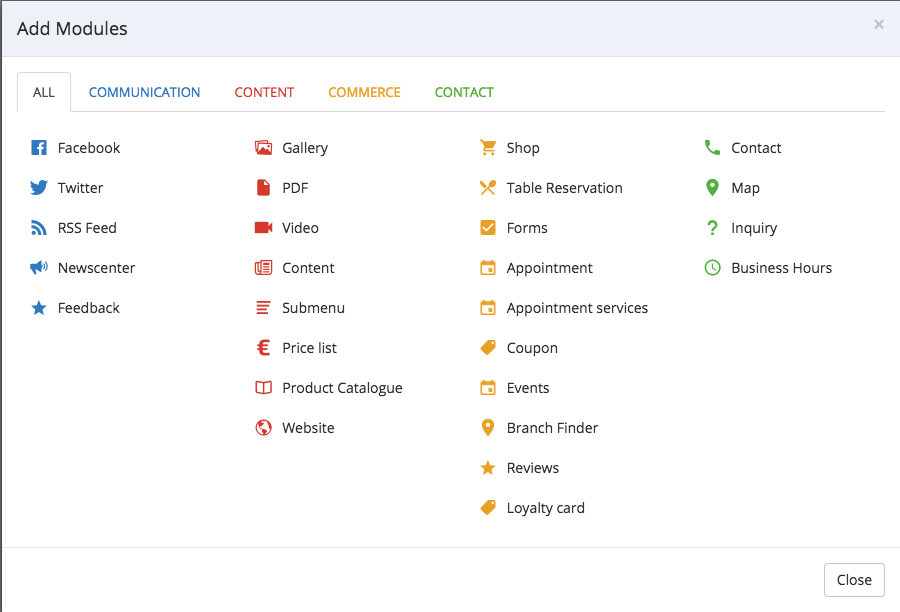 In this section you can add life – in this case – modules to the app. Various modules are available in four categories (Communication, Content, Commerce and Contact). To add modules, simply click on Modules > +Add Module. Each module has different setting options, which can be accepted by clicking on the Save button.