With the Loyalty Card module app users can easily collect loyalty points directly with and onto their smartphones in order to get a sweet reward at the end. This feature is a perfect tool to increase customer loyalty and app retention. No more printing loyalty cards customers will loose or forget – they will always have their smartphones with them!
Another advantage of the digital loyalty card as opposed to a printed one is analytics. In the app-builder you will immediately see the success of your loyalty card marketing campaign and find out how many users have taken advantage of the loyalty card program, how many stamps they have collected and how many awards have been received.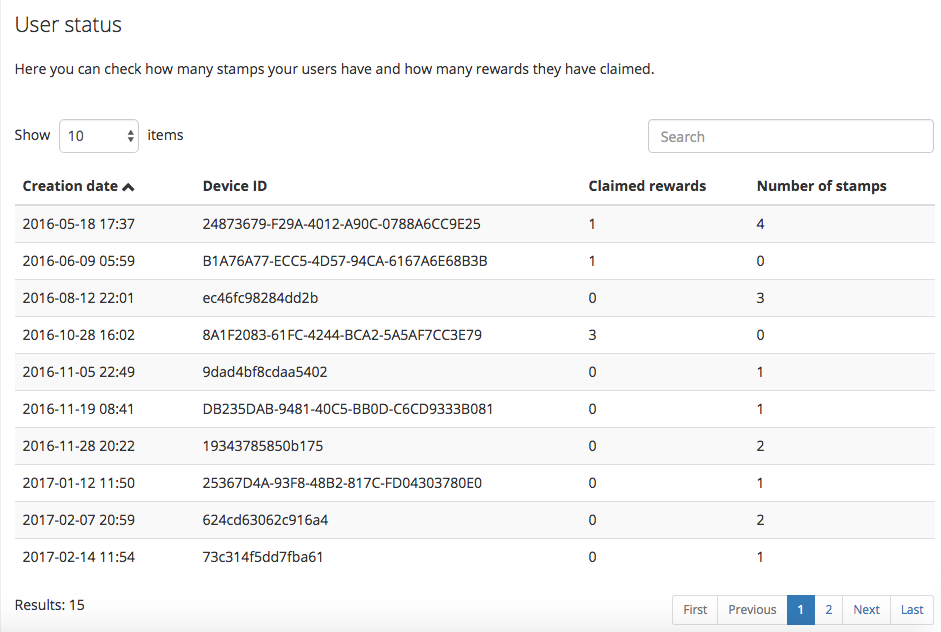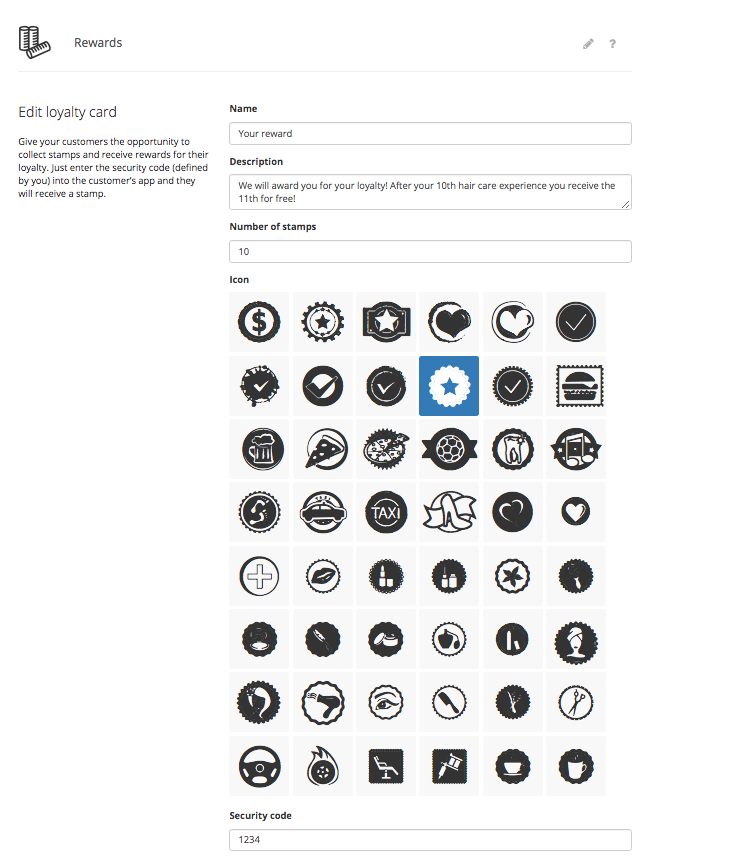 How it works:
You create the loyalty card directly in the app builder: Enter name, description, icon etc. You will also need to decide on a security code which the app owner will enter into the app user's smartphone in order for the user to receive a new stamp.
When the app user is in the store, he/she only needs to click on a stamp, give or show the phone to the sales associate who then can enter the security code into the phone.