New design of the app landingpage
For any app – whether native or progressive web app – an app landing page is created automatically, which can be accessed from the desktop. This shows the app with all its modules, contains a description and can be scanned via QR code and downloaded from the App Store – if it is a native app. In addition, you can use the desktop preview to check how your app and its modules behave. The App Landingpage now has a new design to make apps more appealing. The following screenshot of our AYS.ROCKS app shows this: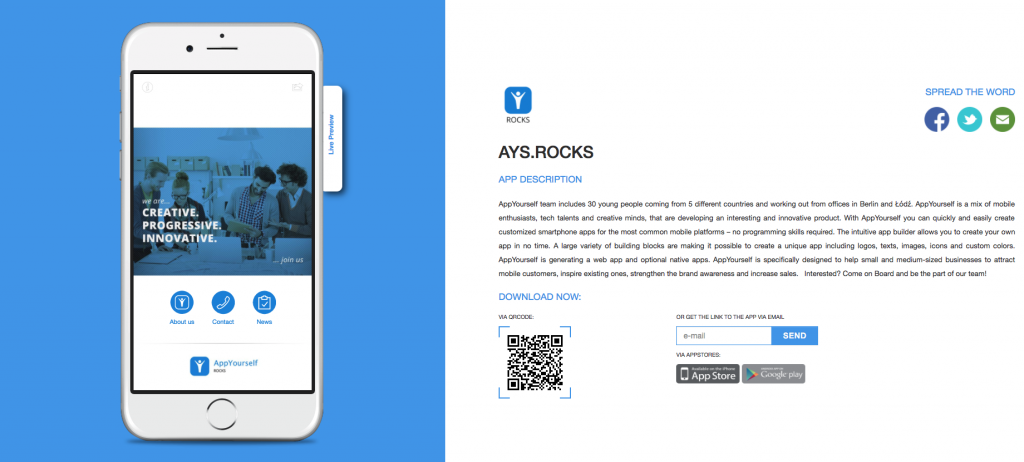 The app appears as already known, on the left side. Special: the App Landingpage adapts exactly to the main color of the app. As a result, the background on which the smartphone is imaged with the app is correspondingly colored. For the above example: the color blue.
The app description, the app logo and the app name are to be found on the right and are now more prominently displayed. Downloading the app via the App Store or by scanning the QR code is also available. The app can be requested via e-mail as well as shared on common social media channels and publicize.