Small and medium businesses have the opportunity to connect with interested parties and customers directly when they first visit the site using the chat widget. This has several advantages for SMEs. On the one hand, it allows customers to be welcomed on their own website, thus ensuring a sense of trust and, on the other hand, to make visitors feel that their concerns are being heard. Whether interested or already won customers – inquiries, suggestions or even problems can be forwarded immediately via chat widget to the SMEs. Without first having to pick up the phone or fill out a contact form on the website.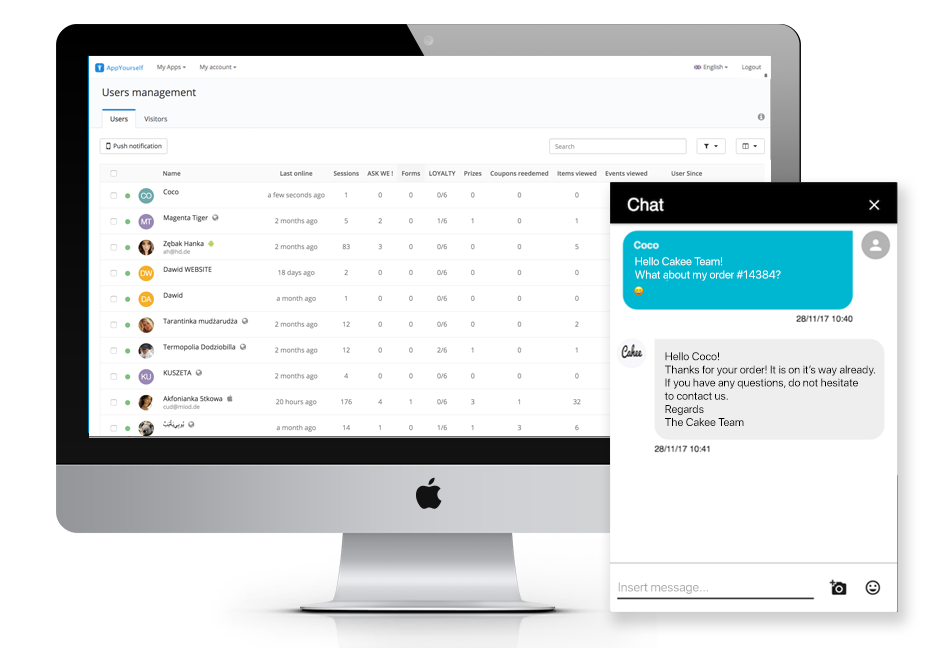 Easy integration into the website
The chat widget can be quickly and easily integrated into your own corporate website. The website thus receives an interactive messenger, through which SMEs are in mutual contact with their visitors. In doing so, it is up to SMEs to what extent they build and maintain this contact. Whether you are supporting as a chat partner or providing visitors with individual offers or promotions. A small example: a prospect calls the website for the first time, chats with the SME and this gives him as a "thank you" 15 % discount on the next purchase – whether online via the LiveChat or stationary in the store.
If the website was created using an external website builder, you can learn more about how it can be integrated into the website in the Knowledge Base > App Builder. The chat widget can also be adapted to the corporate design of the SME so that it blends harmoniously into the web presence. After successful integration, the widget at the bottom right of the screen will appear directly on the SME website. By clicking on the displayed icon, visitors can call the chat.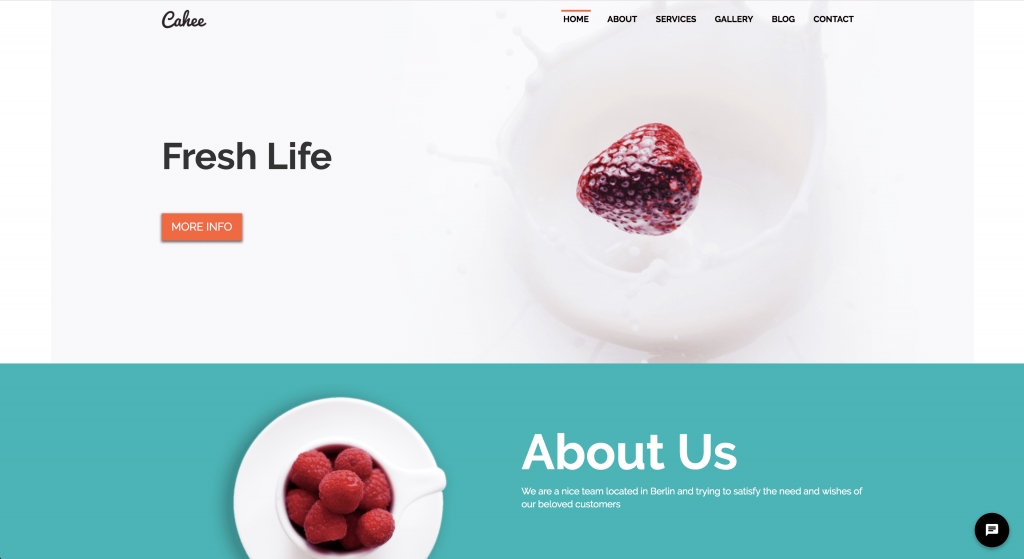 The AppYourself Connect App and the Chat Widget
This does not mean that chat messages can only be accepted from the computer. Even when you are on the go, SMEs have the opportunity to answer inbound chat notifications or even send visitors a message to a website. With the AppYourself Connect app, which is also available as a white label, SMEs always have an overview of which visitors are currently on the website and what their concerns are. SMEs can start LiveChat instantly via the app. Received chat messages appear here as a push message directly on the smartphone and allow instant answers. From the first customer contact it gets a long-lasting customer relationship, which is strengthened with various customer loyalty measures.