Addons make shopping more interesting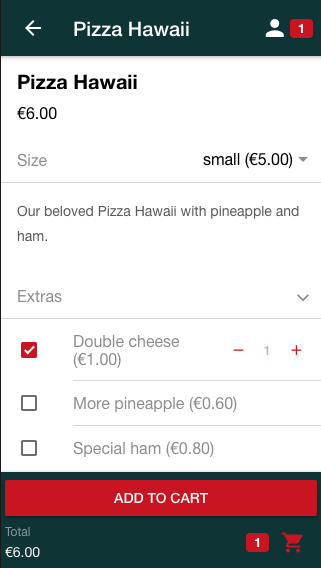 Do your customers want to add more extras to their products? They can achieve this with so-called addons. They can, for example, determine whether the addons should have an influence or not on the final price of their product. Any number of addons can be added to the products. You can also specify how many addons app users can add to their shopping cart per product. Your customers offer e.g. their pizza with the addon Champignons 100g. App users can also select 200g mushrooms by simply adding the addon 2 times.
Addons can be added to the products as follows
In order for your customers to be able to use the addons, they must first add them to their shop module. This is done in the Shop module in the tab Collection Design > Advanced options. Under Add entry you will find the button Addons. Your customers click on this button and confirm with Save.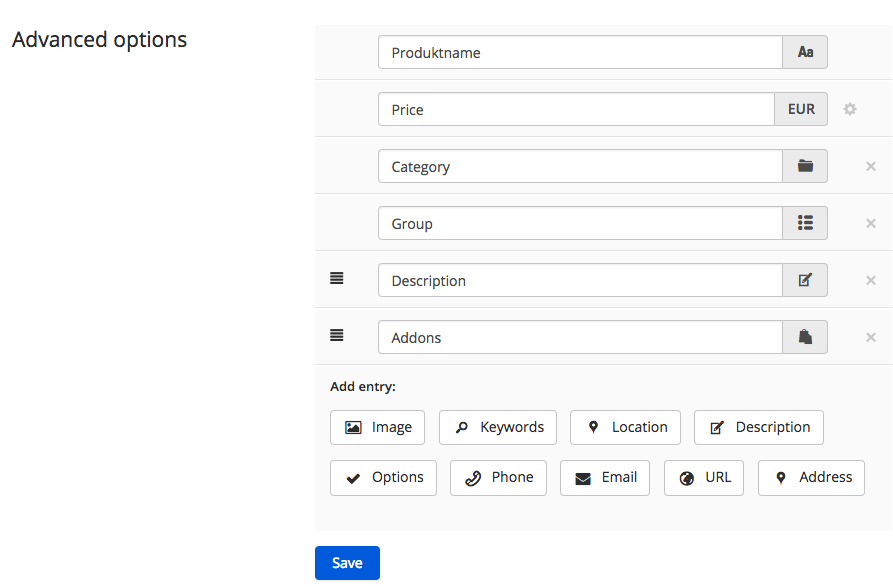 Now your customers call the tab Collection Items > Created products and select the pizza. In the area Add Product, you will now find the button Manage addons. Your customers click on this button. A mask opens in which they can make several settings:

Name of the addon (e.g. Extras)
Required options: Specify how many addons app users must select in order to add the pizza to the shopping cart (e.g. at least 1)
Name of the options: (e.g. Double cheese, More pineapple, Special ham)
Price of options (e.g. Double cheese: 1,00 €, More pineapple: 0,60 €, Special ham: 0,80 €)
Quantity: Here you can set a limit how often an option can be added to the pizza (e.g. max. 2 x Double cheese)
After everything is set up, your customers save the addons. As soon as they have finished processing their pizza, they save it again. The simulator on the right shows you what the customer app looks like.
Further information