Want to copy an app to your dashboard?
After logging in to the Reseller Center, you can select an app under My apps and duplicate it with the copy icon. The copied app receives the addition Copy and signals that the selected app now exists twice. At the moment the copied app appears at the last position in the list view. Simply enter the name of the app in the search field and you will find both the original app and the copied app. The lower screenshot visualizes this using the app Testapp_HR1: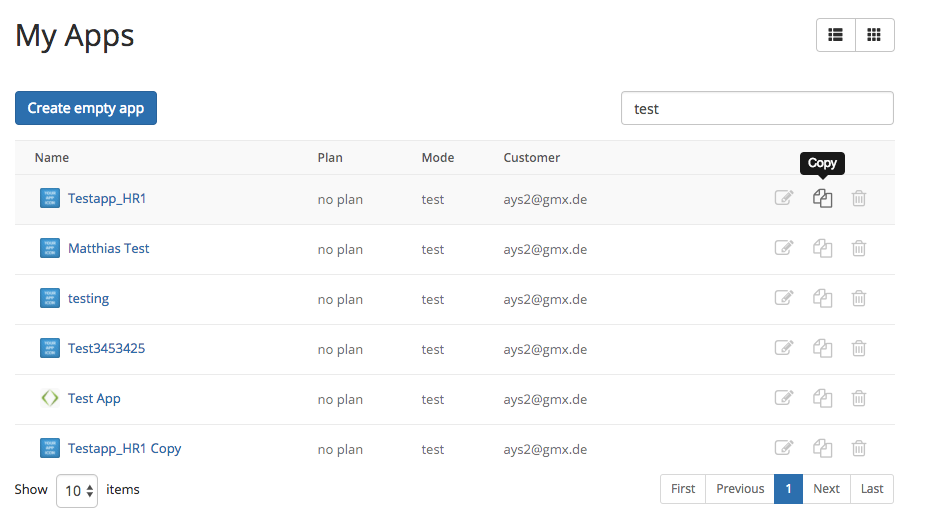 For example, copying apps can be used to present the app as a sample to your customer. You can easily integrate your customer's wishes into the copied app without having to edit the original app.
Tip
Apps can only be copied in the list view. So switch the view of your apps to the list view first.