You can remove an app from the Google Play Store at any time. It can no longer be found and is no longer available for download. To remove the app, please proceed as follows:
Log in to the Google Play Console
Select the app you want to remove
Click on Store presence in the right-hand navigation bar
Click on Pricing & distribution
Under App Availability, click on the button Unpublish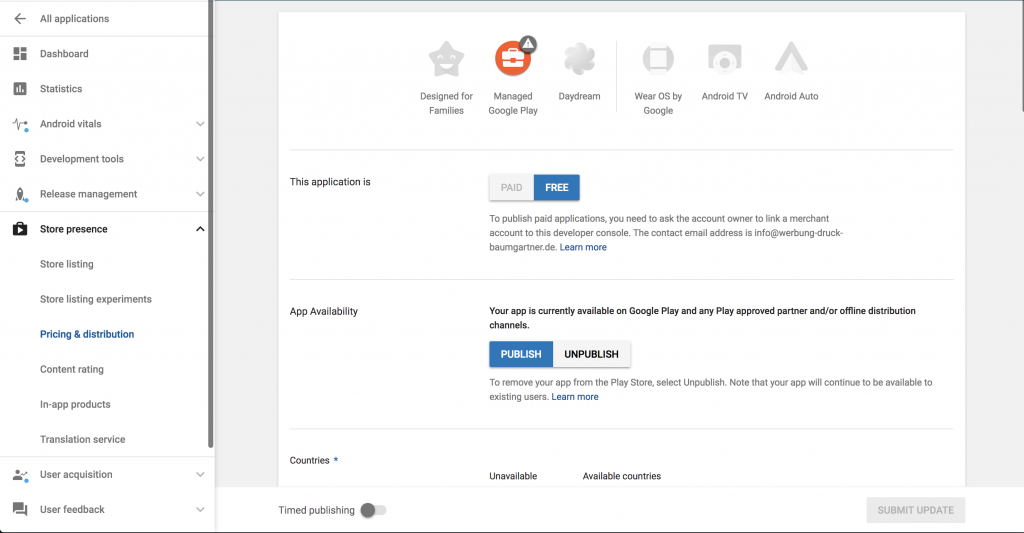 Tip
The app will be removed from the Google Play Store within a day. Users who have already installed the app on their smartphone can of course continue to use it.